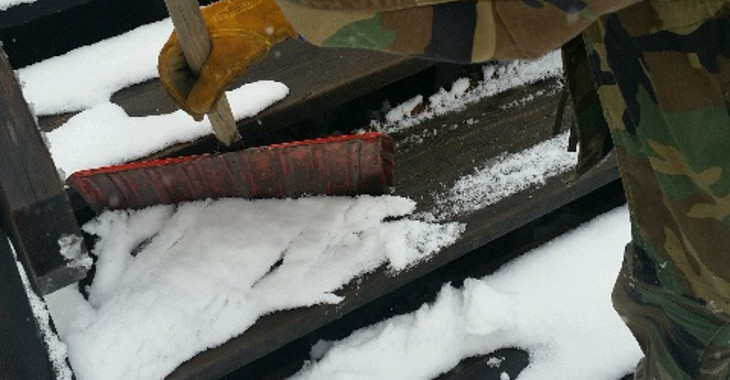 Heavy snowfall can deter prospective buyers or impede access for first responders, agents, contractors and others with business at the property. When snowfall exceeds three inches, snow removal crews are automatically dispatched to the property, and more frequently at the request of real estate agents and others needing access. Double S's snow removal process has received positive feedback from clients and listing agents as it ensures the safety and accessibility of properties.
Snow fall less than two (2) inches requires only ice melt application and will be paid as a routine landscape. Ice storms are handled the same as snow removal. Snow and ice removal can only be completed once per day and as required by local ordinance/code. Remove shoes or wear protective shoe coverings to keep the property clean.
Any area where local ordinance/code requires snow removal.
Snow must not be piled in front of driveways, doors, garages, outbuilding doors, and any other access to the property.